Call Us 7 days A Week
1.888.893.7464
BMB with Chinese KOD-6822 (8TB) Package 5
Package Includes: (click for full details)
---
If you are looking to sing from your Smart TV (YouTube®), you must not hesitate to include the BMB DAR-350H as the main part of your karaoke system with its HDMI ARC. The new BMB DAR-350H is the new standard in sounding amplifiers available for karaoke and can power up to 2 speakers with up to 700W (RMS) of power. This machine has been rigorously tested for quality and can play many hours reliably easily making the DAR-350H perfect for karaoke venues or your performance. With simple connections, the DAR-350H can be set up to you be use in your home as well. This advanced system will make sure your audio comes through flawlessly. Best when paired with a set of BMB speakers matched for the DAR-350H's power level.
YouTube® is a Registered trademark of Google.
Features:
Music Tone Controls
Background Music (BGM) Volume Adjustment
L-R Balance
Tape Volume Adjustment
Recording Balance - Adjust between music and microphone volume
Rec/Play Mode On/Off Switch
Microphone 3 Echo On/Off Switch. Perfect for Announcements
Balance between SP 1-2
Double Bluetooth
Anti-Feedback (FBE)
USB Input: 1 port (for music only)
HDMI Ports (2-INPUTS and 1-ARC)
Microphone Tone Controls with Echo Select
Echo Controls
---
BMB CSD-2000 is a 12" 1200W Speaker System.
Features & Specifications:
Type: Bass Reflex Type
System: 3 Ways 5 Speakers
Woofer Unit: 30cm Paper Cone Type *1unit
Squawker Unit: 8cm Paper Cone Type *2unit
Tweeter Unit: 8cm Paper Cone Type *2unit
Max Input Power (Pair): 1200W
Rating Input Power (Pair): 500W
Dimensions (Each): 22.36"(L) * 13.78"(W) * 13.23"(H)
Weight (Each): 41 lbs
Impedance: 8 Ω
---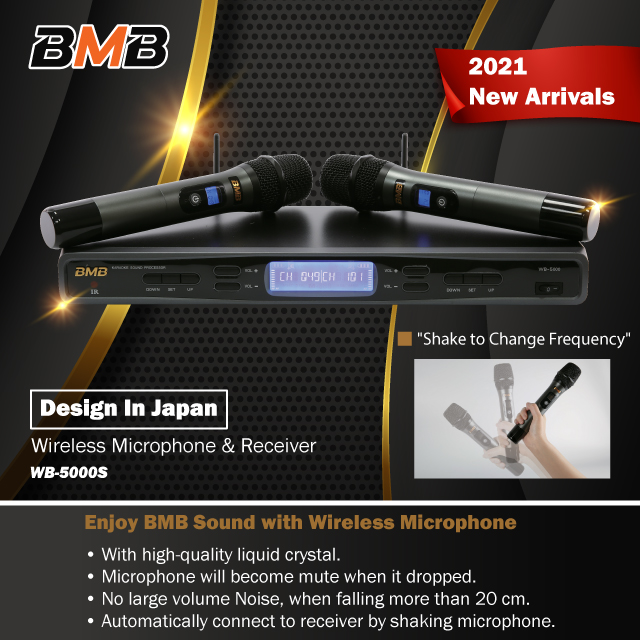 • By adopting a high-performance microchip and suppressing distortion, we realized a unique wireless quality microphone unique to BMB.
• It uses high-quality liquid crystal, it is easy to see in any installation situation.
• When the microphone dropped, The microphone will become mute.
• It will not occur the Large volume Noise, when falling more than 20 cm.
• New function that microphone automatically connect to receiver by shaking microphone. (WB-5000 / WM-500)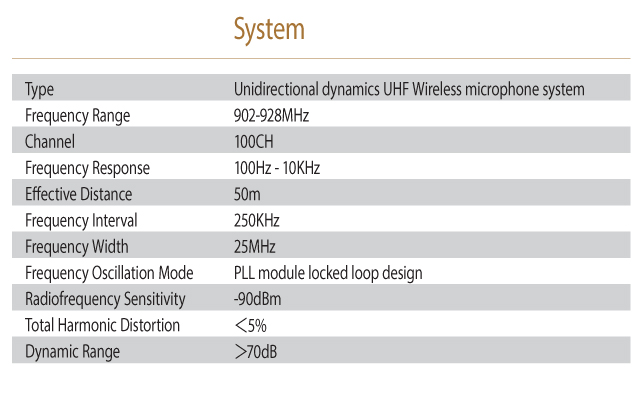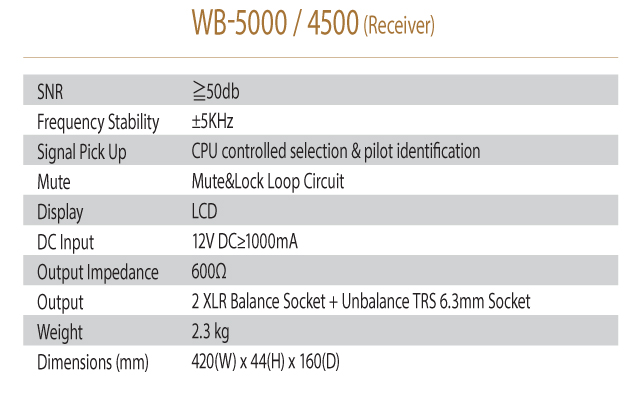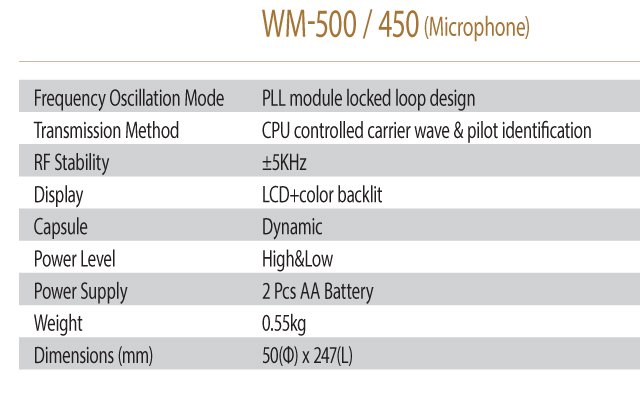 Would you like to help others by submitting a review? Create an account and earn points for your reviews!
We carry your favorite brands